Cake and confection cutting machines - TKSM
For precise cuts of your high quality cakes and pastries
Perfect cutting of round cakes as well as sheet cakes on cutting boards.
The TKSM cutting machines offer the best possible flexibility as well as effective cutting performance with the smallest possible footprint. Numerous program parameters allow individual configuration of the machines for maximum productivity and perfect cutting results. State-of-the-art drive elements make our cake and confectionery slicers offer a dynamic and high precision performance for your production needs. As an option, the slicing machines can be equipped with a blade cleaning system, which wipes the blades after a freely adjustable interval to remove any dirt from the blade. Further options can be added to the machines, for example a hot steam cleaning system or different cutting plates.
Cake cutting machine: Benefits at a glance
cake cutting machine for high automation level
Depending on the design of the product and model of slicer, the cutting process takes place semi-automatically or fully automatically. The size of the pieces for square products can be freely adjusted in 1 mm steps. For round products, a division of 2 - 24 pieces can be freely selected by the operator.
cake cutting machine with KR double blade system
The TKSM cutting machines are equipped with the KR double blade system, which ensures precise and uniform cutting results. The very narrow double blade impresses with its very small contact area with the product and thus ensures precise cuts even on cakes with attached decorations or sensitive products. Due to the thin design of 1.2 mm, there is no product displacement.
Cake slicer with inductive blade heater
All slicers in the TKSM range are equipped with inductive blade heating. The double blades can be heated to 150°C if required, thus preventing product sticking on chilled products. Even cakes with a sensitive chocolate coating, such as Sacher cake, are cut without chips when the blade heating is used, as the chocolate is melted as required.
High safety standard
The simple insertion and removal of products is done with maximum safety in the TKSM slicer range. The insertion area is protected by safety light grids, no safety doors need to be operated. If one reaches into this area during the cutting process, the machine stops immediately. A completely enclosed machine housing prevents further risk of injury.
Operator friendly cutting machine
Simple and intuitive machine operation through a touch display with recipe visualization enables even unskilled workers to operate the TKSM slicers. The clearly arranged recipe management system with individual product memory space, saves the cutting parameters and can be pulled up again without having to re-enter them. The machines are equipped with a USB interface for data backup.
Can be realized for many confectionery products
A variety of products can be cut depending on the machine design. Round cakes as well as square cakes on cutting boards, even special patterns such as rhombuses or triangles are possible depending on the design. Sensitive products such as Sachertorte or creamy cakes can be precisely cut into portions when chilled or fresh.
Which TKSM model works for you?
Cake slicer in use: maximum quality
Cake slicer in use: maximum quality
Our cake and confection cutting machines divide your products precisely and reliably into individual pieces
Round as well as sheet cakes and pies
Refrigerated – not frozen – and fresh products
Special patterns (depending on the model): Squares, rhombuses, rectangles, triangles
Sensitive products (e.g. Sachertorte, Cremeschnitten or Napoleon Cake)
Sponge cake rolls
Black forest cake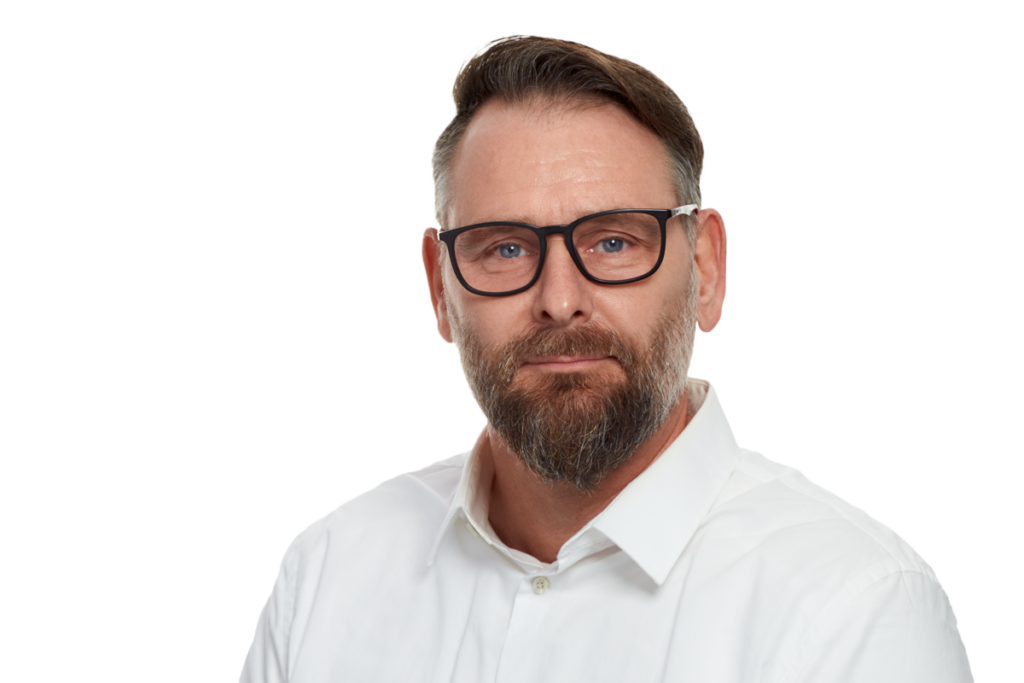 Cake cutting machine for your production: let's talk about the ideal solution
Start your complimentary consultation today!
Daniel Pfohl
Key Account Manager